Paulius Jakimavicius
Platform Lead & Software Developer at Teamwork.com.
Passionate about new technology, startups, single page applications, MV* frameworks and doing things the right way.
In love with CoffeeScript, Pug, LESS/SASS, Golang, Node.js, Vue.js and Knockout.js.
Huge interest in electronics, Arduino, robotics, automation, AI, ML, AR/VR, infosec and gamedev.
I love travel and I've been lucky to be working remotely since the start of 2016, since then I've lived in Ireland, Netherlands, Italy, Denmark, Montenegro and Estonia, and travelled everywhere in between those destinations. :)
Projects
SketchDaily.io
Free Sketching Web App
Teamwork Timer
Cross-platform desktop app for Teamwork Projects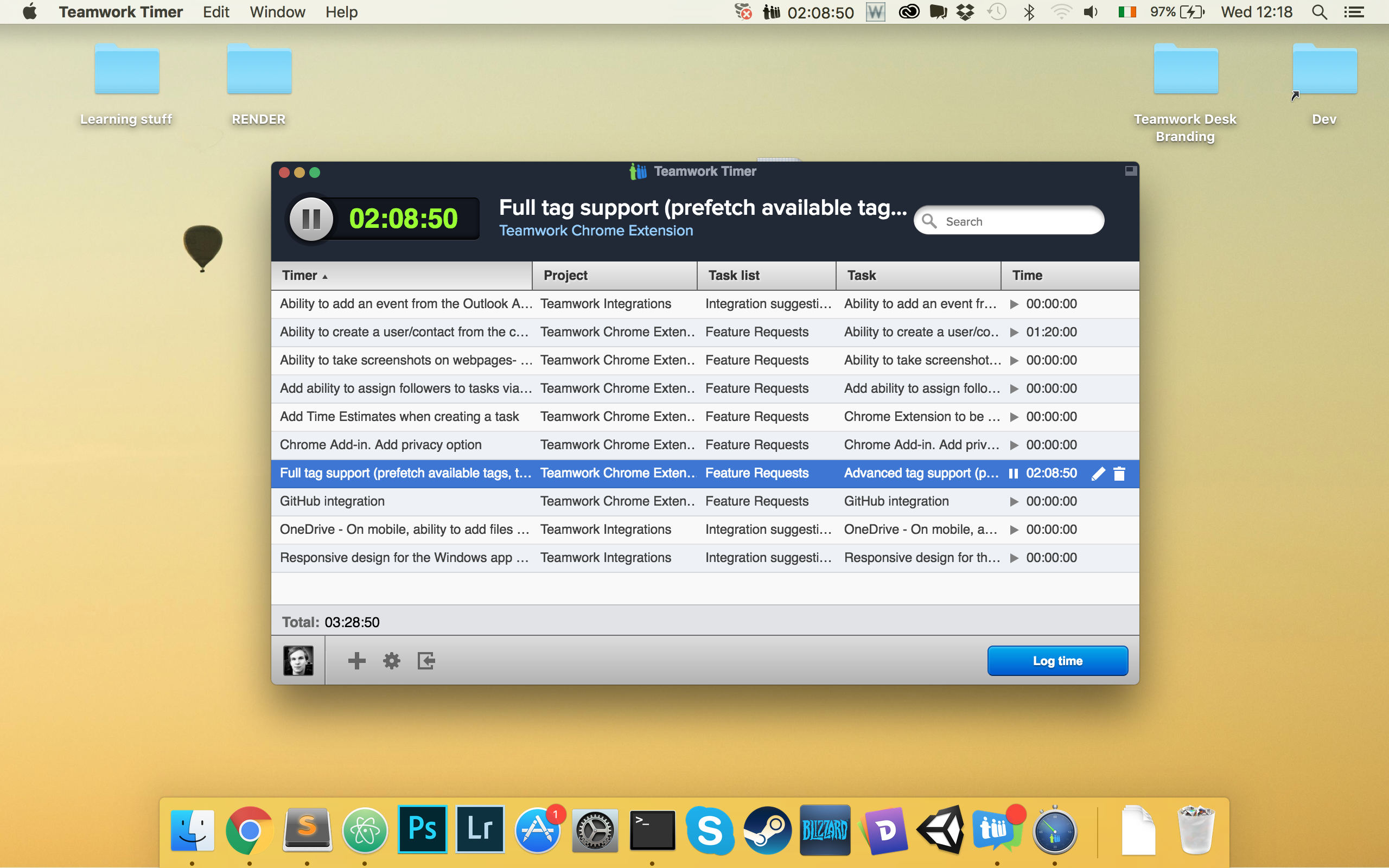 Official time tracking app for Teamwork Projects. Based on electron (originally on nwjs), built with CoffeeScript, Pug and LESS, working on Windows, Mac (via Mac App Store) and Linux (32-bit and 64-bit builds).
Orignally was one of the first (if not the first!) node-webkit-based apps to make it to Mac App Store.
Music
Listen on SoundCloud
Although I don't have as much time for music production, I dabbled in some electronic, dubstep, DnB, triphop and instrumental stuff as well as orchestral and game soundtracks.
Get in touch
You can reach me via email ripexz [at] gmail.com or via social media. I'm always open to a coffee/beer and a chat!